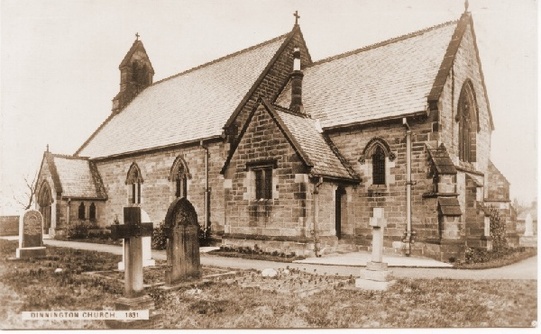 The first St Matthews Church in Dinnington was built in 1835, prior to this the parishioners travelled the four miles to Ponteland to attend St Mary's church and often in winter when Prestwick Carr was flooded made the journey by boat. The original church was situated near the main road to the north side of the main gate and featured a square tower, a photograph of the old church is displayed in the vestry of the present church.
The church of St Matthew as we know it is grade 2 listed and dates from 1886, the cost of building it was met by Capt. Henry Bell of Woolsington and local legend has it that he had the old church torn down to get rid of an unpopular vicar and the new church was built for his successor, the real reason however, is lost in the mists of time.
Items from the original church are still in the present one such as the font and painted panels of the Ten Commandments, The Lord's Prayer and a Coat of Arms. The church also contains memorials to the fallen in both WW1 and WW2 which play a big part in the Remembrance Sunday service. The altar and reredos were obtained by the Rev. Leslie Carr who was the incumbent from 1949 to 1961. These items were from the chapel in the Bishop's palace at Benwell and were a gift in 1856 to the first Bishop of Newcastle by the ladies of the Diocese. Work to restore the beautiful panels of the reredos was undertaken during the incumbency of the Rev. Malcolm Jones 2001-2007.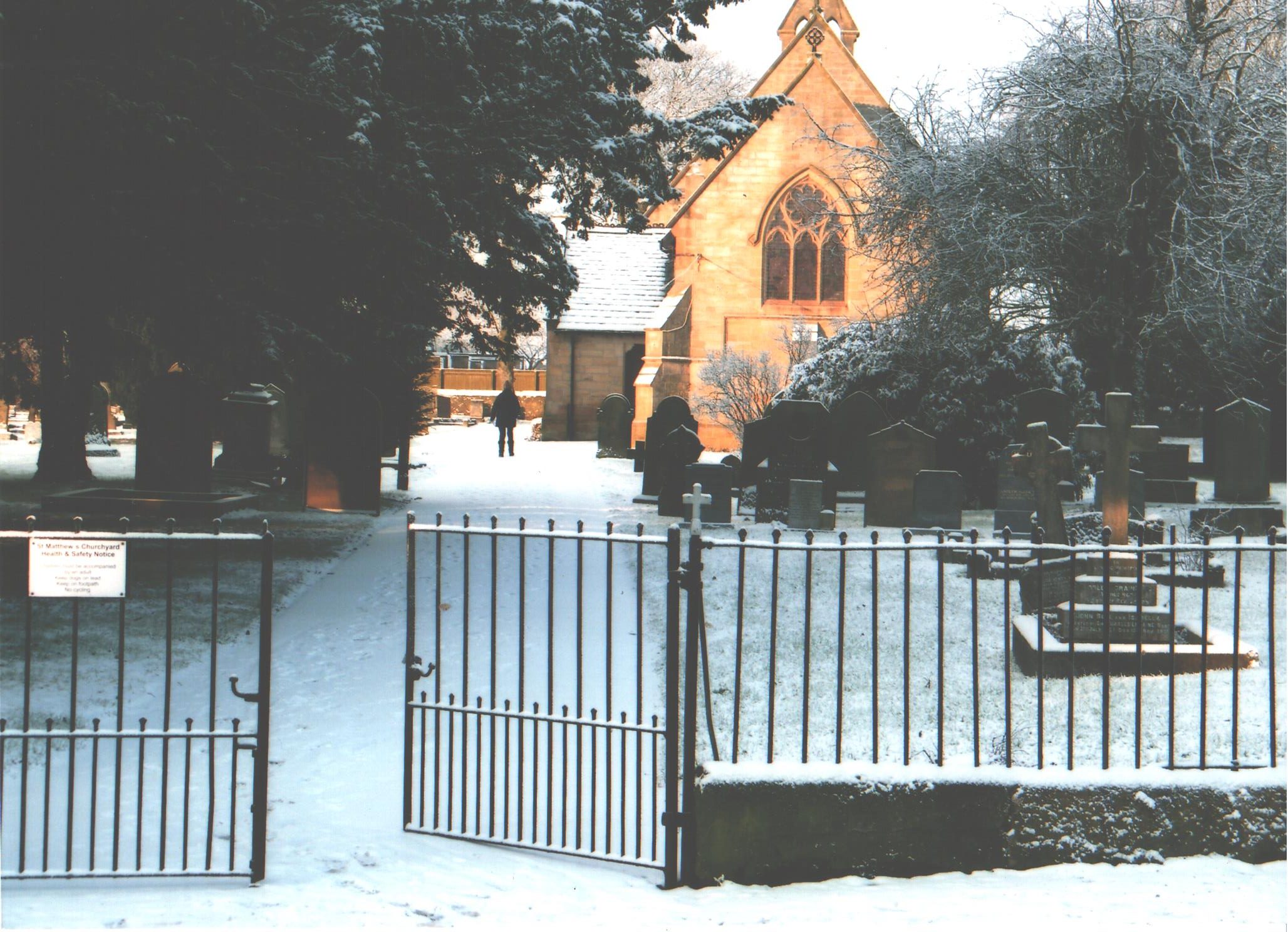 St Matthews is the only church in the team which has an open churchyard which dates from the original church as do many of the majestic Yew trees. The churchyard which has been extended at least once contains many fine examples of Victorian headstones many raised by the Bell family to mark the graves of their faithful servants. The churchyard also contains the grave and headstone of William Wood who was the victim of the "Snowball Murder" on 9th December, 1875, he was shot and fell dying outside the NE corner of the churchyard. The churchyard also contains two War Commission graves one each from both world wars. Unusually there is a single gate in the wall of the churchyard to the west of the church which was the access point for the servants of the Bell family of Woolsington Hall. Master and Mistress would come to church in their carriage via the road and the servants would walk the path through the fields to church, a section of the path now forms part of the runway of Newcastle International Airport. The west gate is still in use providing a link between the houses on Dinnington Green and the rest of the village and to preserve its status it is locked for 24 hours every New Year.
(Our story is based on facts contained in the book "A short history of Dinnington" written and published by Miles Watson)
Contact St Matthew's Church
Revd. Edwards
01661 872320
or e mail
haydenfox9411@gmail.com
Facebook
Instagram